THE APPALACHIAN DISCORSE Volume IX
Coming Soon






About the Sessions
We are excited to continue the Governor's School Monday evening SAT Prep sessions lead by Tim Anderson of satprepteacher.com. Tim is a certified teacher who has helped thousands of students at over 50 schools earn the SAT score they want for college admissions and scholarships. In the prep sessions, Tim will share his SAT expertise with a sense of humor and energy. He continues to take the SAT test multiple times each year to keep his knowledge of the test current.
Schedule/Agenda
Students attending the prep sessions will be prepared for the fall SAT Test by completing the prep sessions prior to the March 11th SAT test. A PDF of the Prep Sessions Schedule/Agenda is available HERE.
After the initial in-person session, Tim will provide virtual live sessions on Monday evenings from 7:00 – 9:00 p.m. The remaining virtual sessions dates are: February 6, February 13, February 20, and February 27, 2023. (There will be recordings of each session available if a student has a valid reason for missing a live virtual session).

After a one year plus absence from the ALHGS course schedule, Physics returns to the Governor's School as an asynchronous (i.e., "on demand") course beginning with the spring 2023 semester. The one semester class will be an Honors Physics course offering high school credit.
HGS Honors Physics is a must have for anyone planning on attending college. Enrollment for the spring semester offering is now open. Talk to your school guidance counselor today to determine your enrollment eligibility.

INAUGURAL OFFERING SPRING 2023: The Governor's School will offer Introductory Chemistry (CHM 101) beginning with the Spring 2023 Semester. This four college credit hour offering, spanning one semester, explores the experimental and theoretical concepts of general chemistry while emphasizing scientific reasoning, critical and analytical thinking.
The course content and presentation is directed towards students who will not major in science and/or engineering in college. Thus, in addition to offering knowledge of basic chemistry, the general purpose of this course is to provide the student skills in problem solving and in critical thinking, and an understanding of the methods of scientific inquiry, which may be used in non-technical fields far removed from chemistry.
This Governor's School course is a Passport and Uniform Certificate of General Studies (UCGS) offering, meaning that the credit is transferable and satisfies lower-division general education requirements at any Virginia public institution of higher education.
Interested? Talk to your guidance counselor about ALHGS admission requirements and enrollment during the 2023 spring semester.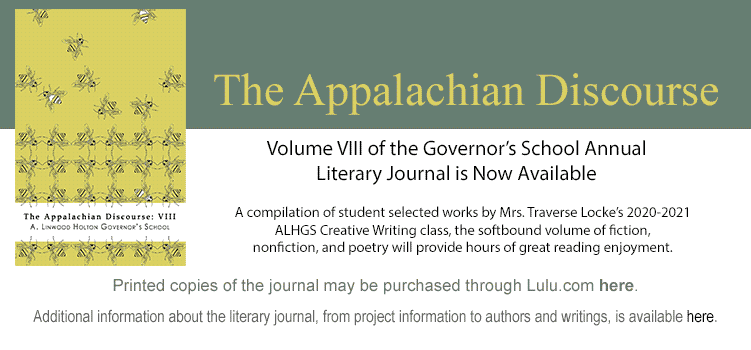 HGS Virtual School Browser Requirements
The software used by the Governor's School makes use of the latest web standards supported by the major browsers: Google Chrome and Mozilla Firefox. Thus, the HGS Virtual School (Canvas) and the HGS Virtual Classroom (Jigsaw) no longer support the Internet Explorer web browser. Students should not use the Internet Explorer or Microsoft Edge browser to access the HSG web site, HGS Virtual School, and/or HGS Virtual Classroom.
Soon students may not be able to access the HGS Virtual School/Classroom unless they are using the latest version of Chrome and/or Firefox. As new versions of Firefox and Chrome are released, students are obligated to keep their browsers up-to-date to have access to the school's sites.
You do not know what browser version you are using? Instructions on how to check and update Firefox are available here. Instructions on how to check and update Chrome are available here.
The above noted browser requirements are currently enforced.


Considering a Governor's School class but would like to know more before you take the leap? To provide more information about classes for prospective Governor's School students, the first series of information videos are now available. The videos are interviews with class instructors as well as current and former students. By viewing the videos, prospective students will learn about the class format, course content, and students' experiences. Series videos will continue to be posted throughout the year. Follow the links below to the web pages on which the currently available videos are posted.
Advanced Multimedia Applications
Engineering Methods & Computer Programming
All History Department Courses:
Appalachian History, Western Civilization, and World Civilization
So grab a Governor's School admission application, a box of popcorn, and prepare to learn about a great opportunity.



Tour Your [Future] College Campus
Ready to begin your college planning? If so, check out
eCampusTours
for a virtual tour of hundreds of different colleges. This web site offers virtual tours of buildings and grounds for over a thousand different college campuses.